Oral Sedation Dentistry In Toledo
At Our Dental Office in Sylvania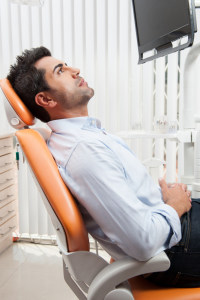 "It never hurts to smile"
Is it possible to relax at the dentist office? With sedation dentistry, absolutely!
At Dental Health Associates, you'll never have to fear the dentist or have anxiety again. We offer oral sedation dentistry for any of our patients who are uncomfortable with the common sounds and sensations of regular dental exams, complex procedures, or oral surgery. If you have a sensitive gag reflex or are uncomfortable with the thought of someone working on your teeth, then conscious sedation dentistry will make you feel more relaxed and pain-free. Conscious sedation dentistry is a safe procedure that is available to most adult dental patients. We also offer nitrous oxide to both our adult and pediatric patients.
Oral Sedation Dentistry offers:
A relaxing, anxiety-free dental exam
An altered perception of time, resulting in fewer visits for longer, more complex procedures
A sense of relaxation that will carry on throughout the day, with no feelings of trauma later on
Once you have experienced the gentle comfort of conscious sedation dentistry, your dental fears will disappear. Oral sedation dentistry is given with an oral medication. The medicine will make you feel comfortable and alert during the procedure, but you will not remember anything after the medication wears off.
What is The Sedation Dentistry Process?
First, we will take you to the comfort room, cover you with a warm blanket, and place you on a monitor to watch your vital signs. Our experienced clinical team will then take care of your dental needs while you relax. You may also receive local anesthesia to numb the areas where the dental procedures will take place. We have had many success stories of patients who, thanks to sedation dentistry, have been able to overcome their fear of dental procedures and feel relaxed and calm.
Oral conscious sedation allows us to provide proper dental care to Toledo & Sylvania patients who would otherwise be too uncomfortable to visit a dentist's office and receive the dental care they need.
For more information about oral sedation dentistry, contact us at out Toledo dentists today!